Apple announced recently that they were going to replace their photo enthusiast Aperture software with a more consumer oriented product targeted towards iPad and iPhone users. Yikes. This started me looking for new software to manage my 20,000 photographs. Although I am upset at Apple's decision, it has not turned out too bad. I have decided to move to Adobe Lightroom and it is better software. Apple has not been keeping pace with Adobe it turns out.
Another benefit is that I have been forced to look at the thousands of photograhs as I move them from Aperture to Lightroom. Now that has been fun. For example, here is a digital photograph taken in 1996 on a visit to North Caicos island to drink rum punch and play tennis. In the picture you will see our host Ron (left), a young Adonis (me), Dave and Bob. The unfortunate part of this picture is that it looks like there are four hands reaching for three rum punches. Perhaps that explains the anguish on Bob's face.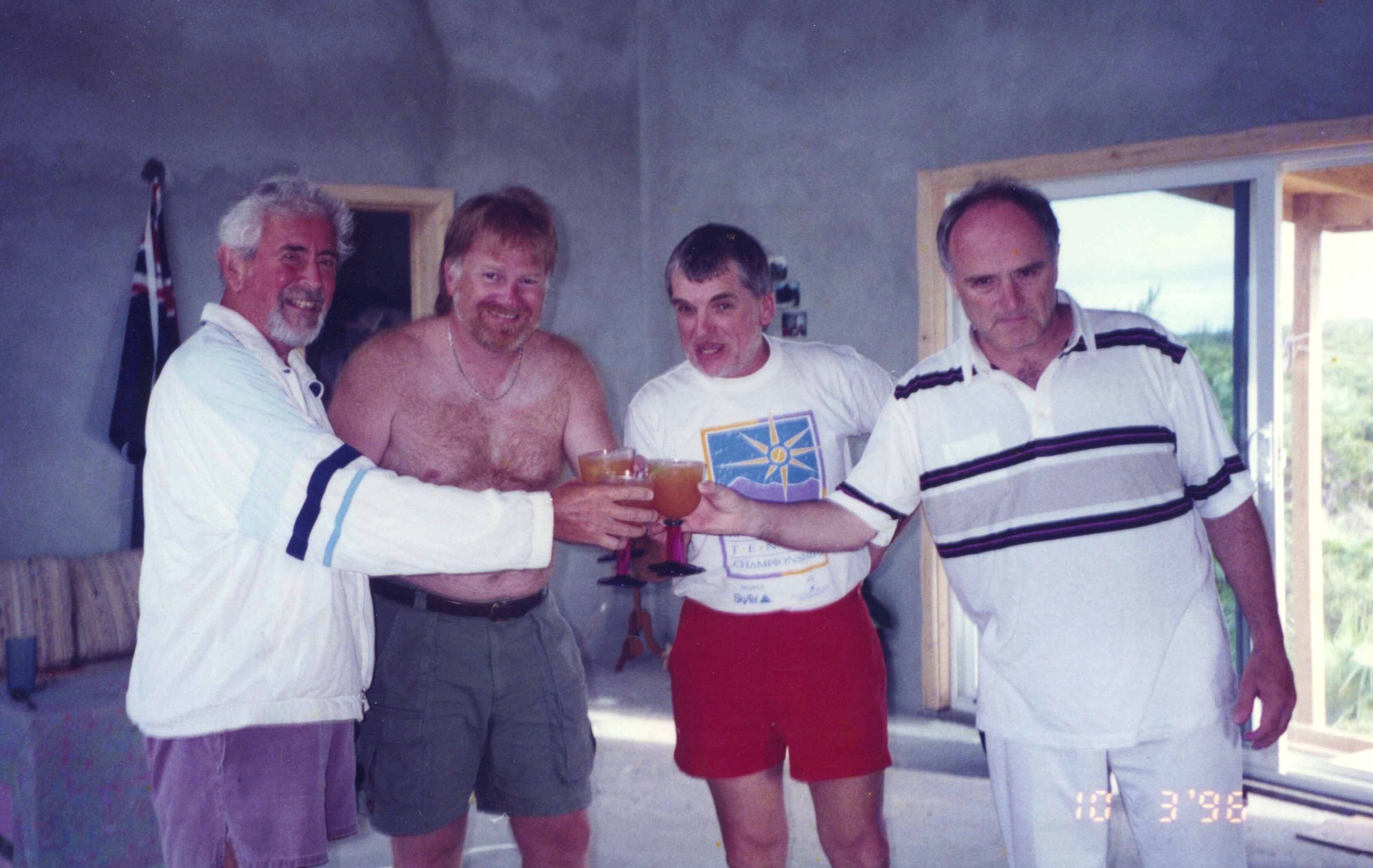 Oh, and did I forget to mention that Billie is visiting.
We are home. Had a great winter/summer. There was lots of opportunity to update the VOX but I am just a lazy pig - play tennis, drink beer and think about what I am going to have for dinner. The ride home was uneventful, the usual - Holbrook, Amarillo, Springfield, Fort Wayne, Collingwood.
Indian Wells PNB Paribas was good. We were treated to some of the better seats by our friends Ken and Carol. Carol and I had free tickets in the nose bleed section (I shot this photo from that section using a 300mm lenses.) Ken and Carol had tickets where you could order a glass of champagne and actually get it. It beats me but they wanted to arrange it so that Carol and Carol (yes) would watch the ladies final from the champagne section while Ken and Fred held Kleenex to our nostrils way up high. We would switch seats for the mens finals. See if you can spot Carol and Carol. The only clue allowed by the rules is that both were wearing sunglasses.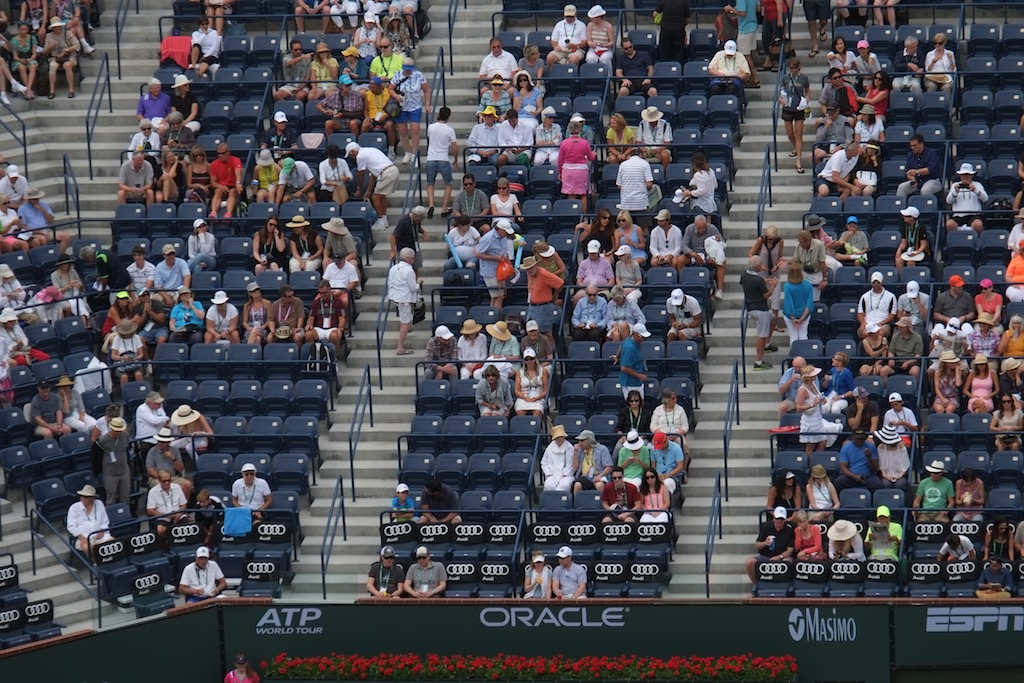 Home - what can you say. It is good to be here but quite a shock coming from the warm sunshine to the cold and cloudy. Canadians like to have their guilt rewarded and the last few days at home has felt just about right. There is still snow on the front lawn. The Japanese Maple has been clobbered by a snow plough and will not survive. There is ice on the pond behind the house. It is raining. I opened the garage today and a robin was shivering in the rafters. The house was standing though and we were glad to be here.
The BBQ will be used for certain in May.
Carol and I visited Bronwen in Guelph Monday and Tuesday and had a meal with our whole family. Kate, Jay and Billie joined us for an Easter ham dinner (recipe provided by Jim Johnson.) We are thrilled that Bronwen is in a new home. Unborn baby is doing fine and scheduled for very early May. Sentimental fool that I am - I am hoping for May 6.