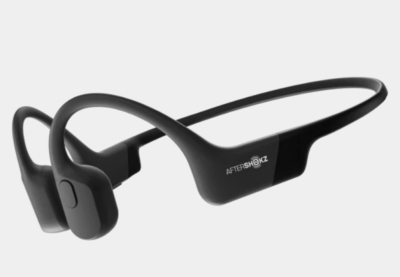 Carol is trying out new head phones from AfterShokz for the next few days. So far so good. They grip the head nicely. they do not cover the ears, or use the ear to create sound, and the sound is great. Instead:
"Unlike traditional headphones that use speakers to transmit sound, AfterShokz uses patented bone conduction technology. Transducers send mini vibrations through the cheekbones and deliver sound directly to the inner ear, bypassing the eardrum. This leaves your ears open to experience your surrounding environment."
Sounds scary, right?
Every day is special during the Covid-19 lockdown. We all need something to cheer us up. I found a great photograph of two of my musical heros. They were together, and it looks like they were just enjoying.
The photo is pretty grainy and my limited capabilities will not fix that, but I thought that I had fixed all of the scratches and dust specs - then I noticed a bunch I missed on the tree. Sorry, maybe later (maybe not too.)
While posting this photo it got me thinking about the time that Carol, Ross, Keitha and I travelled to Galveston Texas. Keitha and Ross were heading to Florida, Carol and I were heading to California. I convinced Carol that we should rent a condo in Galveston for a week on our way to California, and we invited Keith and Ross along to meet us at the condo, on their way to Florida. Why Galveston? Townes recorded his best album "Live at the Old Quarter, Houston, Texas" in the Old Quarter Cafe in Galveston, and I really wanted to go there.
Of course as things go, it did not go well. The condo was a dump, the town seemed to still be recovering from a hurricane, I thought that I could put uncooked chicken skin through the garbage disposal (wrong, wrong, just plain wrong), and the Old Quarter was closed. It looked like it had been boarded up for a bit.
We had to fall back to Plan B - how many Guy Fieri recommended Diners, Drive-ins and Dives can we visit in the Houston area (back then we were all willing to pump additional collestoral into our bloodstream.) One was the Lankford Grocery & Market - I remember ordering the most expensive burger on the menu, it included: mac and cheese, and a fried egg, and it likely included all of the saturated fat for a week, for 2 people. It was wonderful.
The photo reminded me.