Here is a photo taken by Bronwen of Eryn having lunch while waiting to catch a flight at Palm Springs International Airport.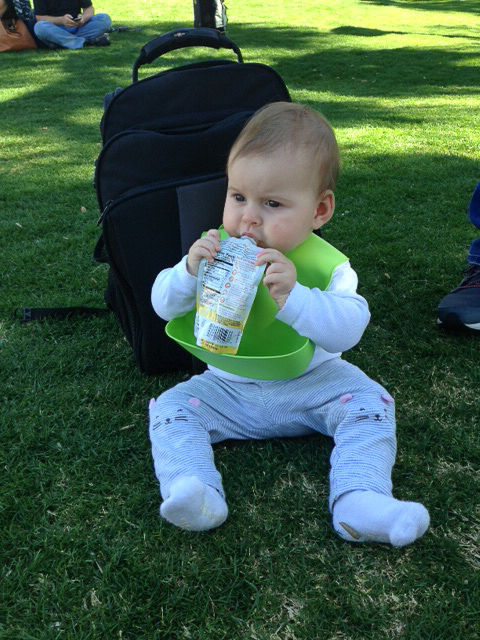 For the past week we have had family as company. It has been a quiet visit as Eryn is just 9 months old and she does need her sleep. Tuesday night we invited all of the husbands who's wives were away (husbands left to dog-sit) to join us for burgers and beer. Ken and Gary were the victims of that evening. Last night we met Bill and Linda in Palm Springs for Happy Hour at the Matchbox and an introduction to Eryn, then did the Thursday night street fair.
Not certain yet what is happening today. Tomorrow our little family heads home.