Silver Sands decided that we would enter a team into a USTA league this year (over 55, doubles, each court no more than 7.0 total on the Richter scale). Some people want to practice. So we are going to do drills this morning. 68 years old and some whipper-snapper is going to yell "move your feet". Some people will do anything to hit one ball in a hundred better. I am just adopting a new approach to the game - I call it "What would Willie do?" Does Willie practice for his concerts? Hardly.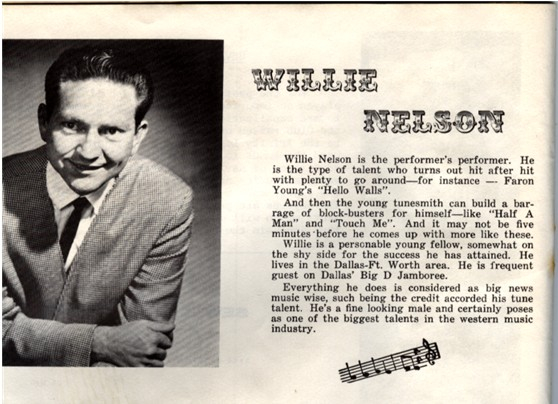 Finally saw the outlaw legend himself. Willie came to a casino in the valley and we had four tickets. The show was billed as Willie and Family. Family consists of "family" members that have toured with Willie for over 40 years. The lineup included his sister, Bobbie, on the piano; drummer Paul English, harmonicist Mickey Raphael and bassist Kevin Smith. Billy English joined in 2010 to help his brother Paul after he suffered a stroke the same year. Willie is now 82 year old and there have been rumoured health scares in the past 3 months that cancelled the early parts of this tour. He performed for a solid 75 minutes, running through many of the best songs in his vast catalog including: Angel Flying Too Close To The Ground, Back On The Road, and Crazy. A portion of the set was dedicated to old Hank Williams songs. Although it is difficult to find good young singers here in the valley, there are always legends flying through.
If anybody is wondering how we have been affected by the rain in Palm Desert - it is the first real rain we have had here in our 5 years of visiting. We managed to work in 2 hours of tennis before it started to sprinkle. About 11AM the rain really started and it kept up for about 7 hours. Our eavestroughs overflowed (must be full of Bougainvillea or grapefruit). Here is a photo of the mountains covered in snow this morning.
We went out for dinner in the rain with a bunch of friends and neighbours. Murph's Gaslight for "family style" fried chicken - pails of beef barley soup followed by great platters of pan-fried chicken with bowls of mashed potatoes, kernel corn, black-eyed peas, and gravy, accompanied by platters of corn bread and dinner rolls, and finally finished with strawberry short cake. We could only eat about half of the chicken on the platters, so they came by and topped each platter up to full again, and then give everybody a doggie bag to take the chicken home. More than once I heard "it really is is good fried chicken". Cholesterol counts in the neighbourhood are off the scale this morning.