It rained last night. It was a good rain, preceded by lightening, and lasting about 3 hours. Some Californians are worried about the lack of rain, and are tearing up every piece of grass and replacing it with rock and desert scape. Both look good. Friends from San Francisco have lived through three droughts in their life and caution people to not over-react. When the rain comes back (and it will) there will be a need for grass and roots to prevent mud slides. But knee-jerk reactions are so much fun, and the city will pay you to rip out grass. Not much, but it seems a bit like going to Macy's and getting 10% off if you will apply for their credit card. I am on the wait and see side.
I decided to not run for the board. A little bird at the Toronto East General and the Eisenhower told me to settle back, have a beer and smell the tennis ball. The bird did not have a clue what he was talking about but the advice was good.
Stocking Stuffers
Carol grabbed the mail out of our mail box tonight. Of course there was no mail, but we did get some really good brochures. My favourite is titled "Give the Gift of Peace of Mind" It is suggesting that you give a radar detector for Christmas. The Christmas Offer Includes:
Worry-free Holiday Gaurantee means no-hassle returns through 1/31/2015.
Free StickyCup Mount with select detector purchase ($29.95 value).
30% Discount off each additional new detector purchase of $299+.
Free Holiday Shipping
Plus - Holiday Payment Plans starting at $19.95 per month.
Then came the section on Stocking Stuffers. Does Santa have a radar detector on the sleigh?
Joshua Tree Camping
Carol is planning a camping trip to Joshua Tree national park. Unlike the old days when she would sleep in a garbage bag on the ground, she wants a teardrop trailer for the adventure. I have always wanted one of these so the chance to rent one is really exciting. I will need to have an electrical hookup installed on the car but the bike hitch should haul it. All of the comfort of home in 75 square feet. It makes Bronwen's condo look large. Joshua Tree is a great park for walking and star gazing, and I bought a lifetime pass to the US National Park system this year. I am really looking forward to this.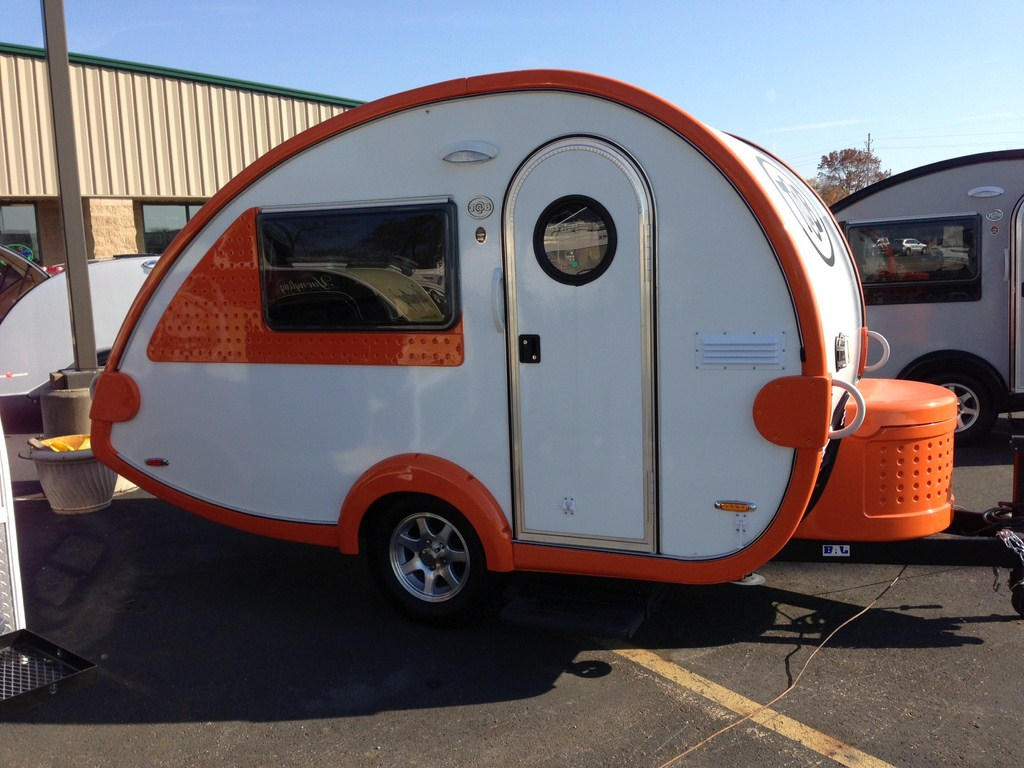 We are having a lovely end to the summer here in the desert. We have been experiencing warmer weather and more sunlight than at any time this summer in Collingwood. The tennis has been good. Carol and I have been playing nearly every day. She pretty well has her tennis/dance card full until we head home in the spring. I have been playing regularly but I do not have my schedule fleshed out for the remainder of the year.
We had a little stumble last week. On Monday I had a call from the followup system at Toronto East General Hospital. The ultrasound results from October 24th showed a "poorly visualized abdominal aortic aneurism" and they wanted me back in Toronto to perform a CT scan. This kinda news can take the wind right out of your sails. Once we had recovered our wits and I had discussed everything with my surgeon, we decided to have a CT scan done here in the desert.
I am a registered patient at the Eisenhower Medical Centre. For $342 they would perform a CT scan within 48 hours. Done. the report - "no sign of an abdominal aortic aneurism". I was able to check my results on line and forward them to the surgeon all within the 48 hours. Everything is fine; here is the surgeon's response:
Looks good to me Fred. No sign of an aneurysm. Carry on with your trip in California and enjoy yourself. R  

Rajiv Singal MD, FRCSC
- Endourology, Urologic Cancer and Robotics Surgery, Toronto East General Hospital
- Lead Joint Surgical Robotics Program, Toronto East General Hospital/ Sunnybrook Health Sciences Centre
- Supervisor, Endourology Fellowship, Toronto East General Hospital, University of Toronto
- Assistant Professor, Department of Surgery, University of Toronto
- URL:  http://www.rajivsingal.com
Isn't that a nice medical story? Of course I am as pleased as Punch
!Hint: 'As pleased as Punch' derives from the puppet character Mr. Punch. Punch's name itself derives from Polichinello (spelled various ways, including Punchinello), a puppet used in the 16th century Italian Commedia dell'arte.
Our home's courtyard is a disaster. The plants have been left to die, the exterior wall is still in construction mode (but the construction has stopped, think Admiral's Place, or the Shipyards, or for that matter Blue Shores), there is construction sand where there should be gardens. All we need is the rusting hulk of an old pickup truck, or a dumpster to finish the scene. Carol is trying to get some work done, but as soon as she tells the builders that she has not decided between interlocking brick or a tile floor for the patio, they all pack up their tape measures and disappear.
We want it done by Christmas; this is their busy season - a rock meets a hard place.
Gotta go bike riding.