This was (and still is) to be our last night in Portugal. We arrived by bus from Portimao yesterday afternoon and were dropped off by Uber at Casa do Bairro a great little hotel that we stayed at when visiting Marcia and Jamie. It has the same charm but there is an air of uncertainty about the whole place as a result of the coronavirus.
Lisbon is officially mandating social-distancing. Restaurants, bars, cafes, and other meeting places are being shut down to help prevent the spread of Covid-19. We had been traveling since before breakfast, through lunch and we were hungry. The plan had been to check-in and walk to the Time Out Market for late lunch/dinner but the market is closed as part of the social-distancing plan. The hotel knew of only one open restaurant and it was part of their sister hotel up the street - Madame Petisca. They called to see if they could get us a reservation (by reservation only because they were only allowing 12 guests at a time from their hotels.)
It was a tapas menu - but a good tapas menu.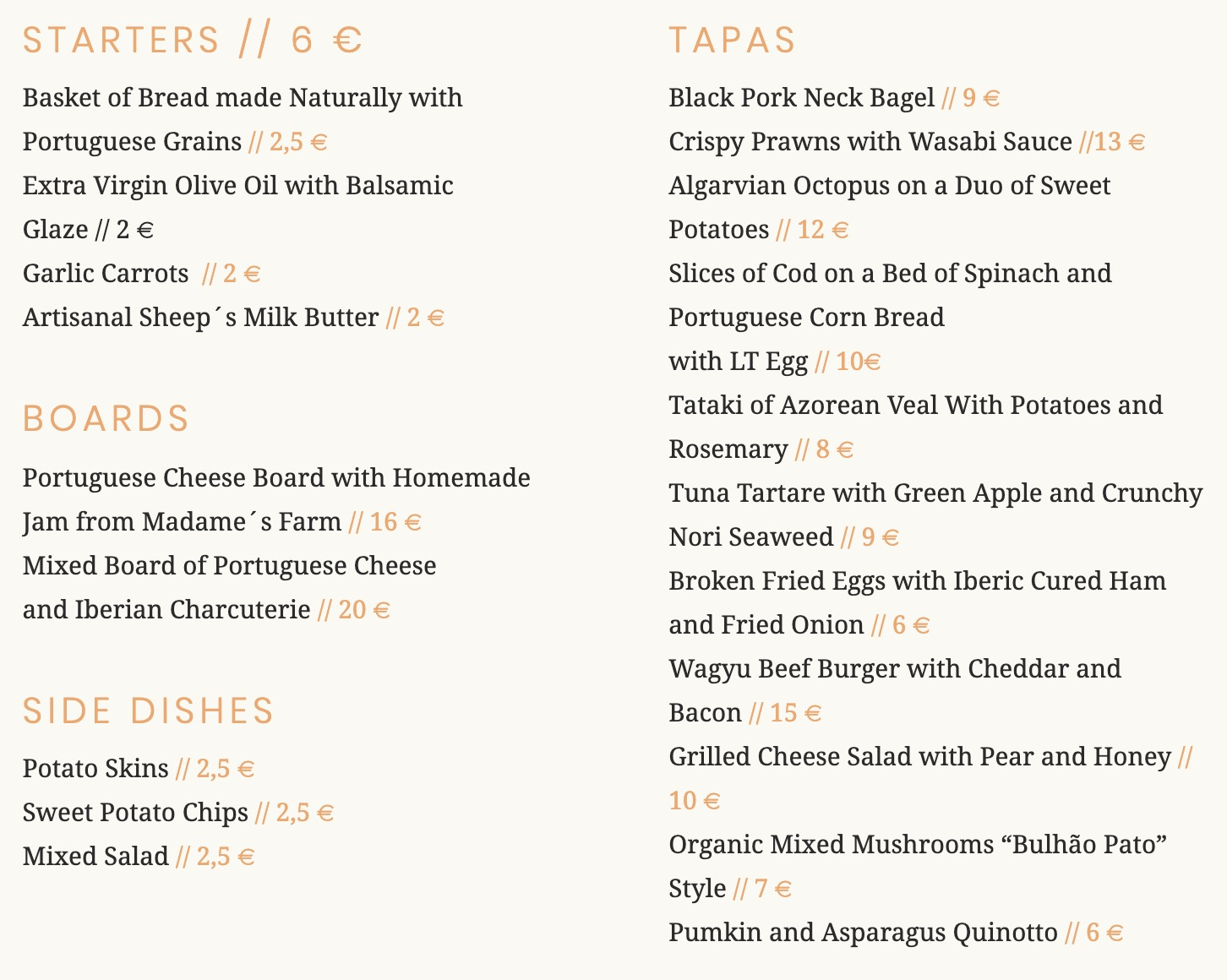 We ordered all of the starters and a couple of glasses of house wine. The sheep's milk butter was amazing. We also ordered the cod on a bed of spinach and the organic mixed mushrooms. These two dishes were meal-sized and wonderful. I am certain that the cod was rehydrated dried, salted cod. The mixed mushrooms were in a very tasty thick sauce with some dunking bread. The second glass of wine was in order.
It is now 3:46AM. We slept right after dinner and now we are wide awake. We will have a light breakfast at 8AM and get in the limo to the airport at 8:30 for an 11:30AM flight.