Much of the family made it to Collingwood yesterday for Thanksgiving. Michelle and Tyler were unable to come, but all the other important people arrived. Billie did a good job stealing the show from the adults. She floated from one person's arms to another's for the whole day, finding each new set of arms perfectly suited to her amusement.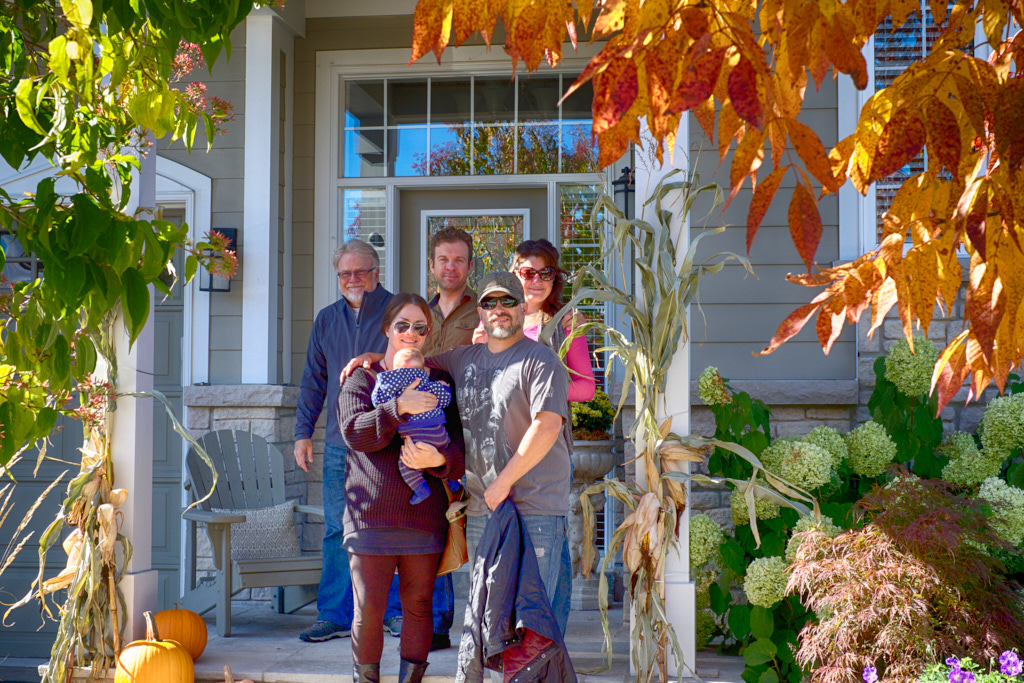 Top Ten List for 2013
Ten: November - getting out of Toronto early enough to save our sanity from the Rob Ford insanity, and miss the "Catastrophic Ice Storm". We had already had our ice storm in Texas. Enough with the ice already.

Nine: November - Carol cruising with the Euchre ladies to celebrate their 30 plus years of friendship. As they boarded the ship, they all donned tiaras so the staff and crew would be able to guide those who wandered off, back to the group. A wonderful time had by all.
Eight: March - making the decision that we had sighed up at the blue sky and palm trees with contentment enough times that we should purchase a small shack in California and enjoy it over the next few years - while we can.

Seven: discovering that tennis does not have to hurt; the right training, and the right medical attention, and tennis can be pain-free.

Six: May - attending Erin and Jono's wedding in the Dominican Republic. A handsome bride and groom, the blue sea and warm sand, along with Sue, Dave, and Bronwen - a cherished family occasion.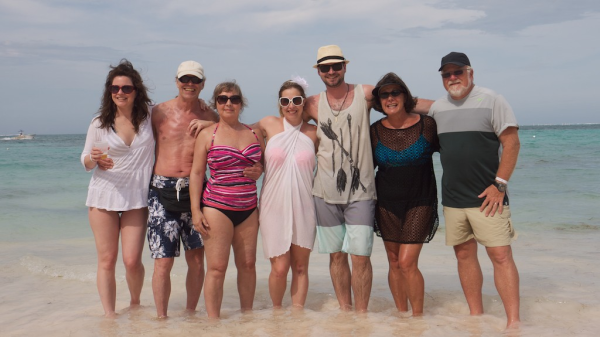 Five: September - celebrating the "Debut" of Billie Grace Garland at our backyard party in Collingwood. Friends and family gathered from all across Ontario to meet the new gal in the family.

Four: June - attending the Spring Concert for the Festival Wind Orchestra, Bronwen dancing with the troupe, and meeting Glenn.

Three: working with the dedicated volunteers from the Collingwood Food Coop. The Coop itself may not be all that we planned or wished for, but the people that I have met are amazing. I wanted some community involvement for 2013, and I could not have wished for a better engagement.

Two: changing - it seems very strange to be in California for Christmas. It has broken a tradition for me that goes back to the day that I was born. Even after Carol and I married, Christmas was always with my mother and father, until my mother passed away. Then my sister took over all of the work of having Christmas for both her family and mine. Christmas tradition seemed to continue without skipping a beat for over 60 years. From California, our thoughts and wishes are for a great holiday season and terrific 2014 to all.

(drum Roll) - Billie Grace Garland